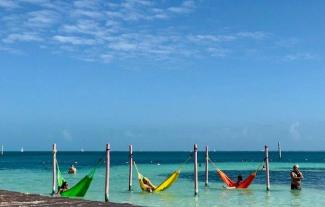 The Lower the Latitude, the Better the Attitude
Well folks, I am back after an 8-day annual vacation to Cancun, Mexico with my loved ones.  We came home to a nasty windstorm and then a snowstorm the following day.  I still ask myself why we live here, but it always comes back to my roots.  This is where my roots are and this is why I take such advantage of our time in the sun, sand and water.
So we had a great vacation.  The weather was as perfect as it could get.  We have learned a lot in the 10 years of going to the same resort.  We now have these "local" friends we call and they become our "tour guides" for the week.
Whatever we want to do, we tell them and they get us the resources.  For example, one day we wanted to go on a boat, snorkeling, and jumping bridges, lay in the water all day, etc.  Sure enough, he had a boat for us to do this.  We did not want to be at the tourist-like areas, we wanted places that only the locals knew about.  Un-touched beauty.  Well, man, did we get that!
We went snorkeling to this lighthouse where there is a coral reef and the bigger boats can't get to.  Once in the water, the locals threw some Tostitos at us and we were surrounded by the most beautiful fish I have ever seen.  Minus of course, the 5 or so barracudas that snuck in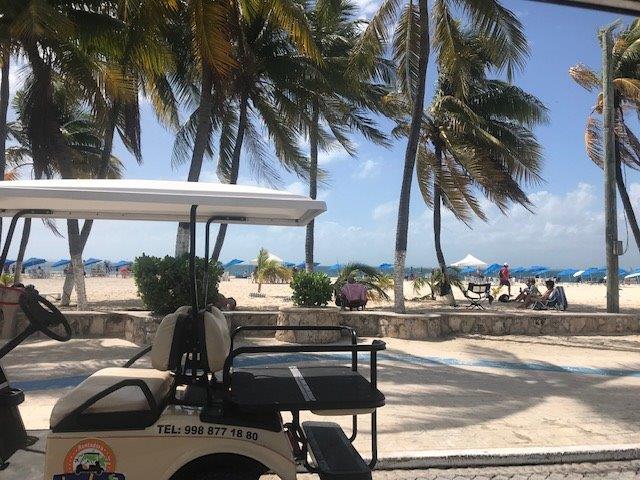 . 
We went to a water park in the ocean where the kids got to jump and bounce all day.
We went over to our favorite island, Isle de Mujeres where we rented golf carts to tour the island from one end to the other that takes just about an hour.  We visited our favorite restaurant, went to a local beach where we found tons of shells and sea glass, we actually paid to have these weird fish exfoliate your feet.  It was such a bizarre feeling and one that I would not want to experience again. 
But most importantly, we spent 7 of the best days with our loved ones doing NOTHING and doing EVERYTHING.  Doing what is most important to me… making memories and experiencing new things.